A nationwide surge in demand for mental health support during the global pandemic has placed its providers in the spotlight
1/5Acceset
The process of putting pen to paper has proved effective in helping those who are dealing with negative thoughts. To provide a listening ear to struggling youths in Singapore, digital letter-writing platform Acceset is designed as a safe space for those who want to share their concerns anonymously and receive support—approaching mental health by reshaping lives, work and play. Founded in 2017, the social enterprise is helmed by 2019 Generation T honouree Oon Tian Sern, who received the Queen's Young Leader Award for his efforts. Most recently, Acceset offered first-year students from tertiary institutions access to a text-based peer support channel to help them settle into their new school environment. The organisation also provides a listening ear for students facing problems at home or among peers, including behavioural issues such as cyberbullying and body image.
(Related: What Went Down At Generation T's Connect To Change Event)
Get in touch with Acceset  
2/5DigitalMindset
With the implementation of circuit breaker measures in Singapore, there has been a massive increase of internet use as technologically savvy youths find myriad ways to stay connected. But this can lead to a greater risk of digital addiction. Together with Touch Community Services, Mindset Care Limited, a charity under the Jardine Matheson group in Singapore, has launched DigitalMindset, a nine-month programme that manages excessive gaming and device use among youths—a growing issue in Singapore today. Through a series of individual counselling and group therapy sessions, youths enrolled in the programme will gain a greater awareness of their behavioural tendencies and look beyond the realm of gaming. Furthermore, they will also be taken on learning journeys with organisations under the Jardines umbrella and be exposed to various career options.
Get in touch with Mindset Care Limited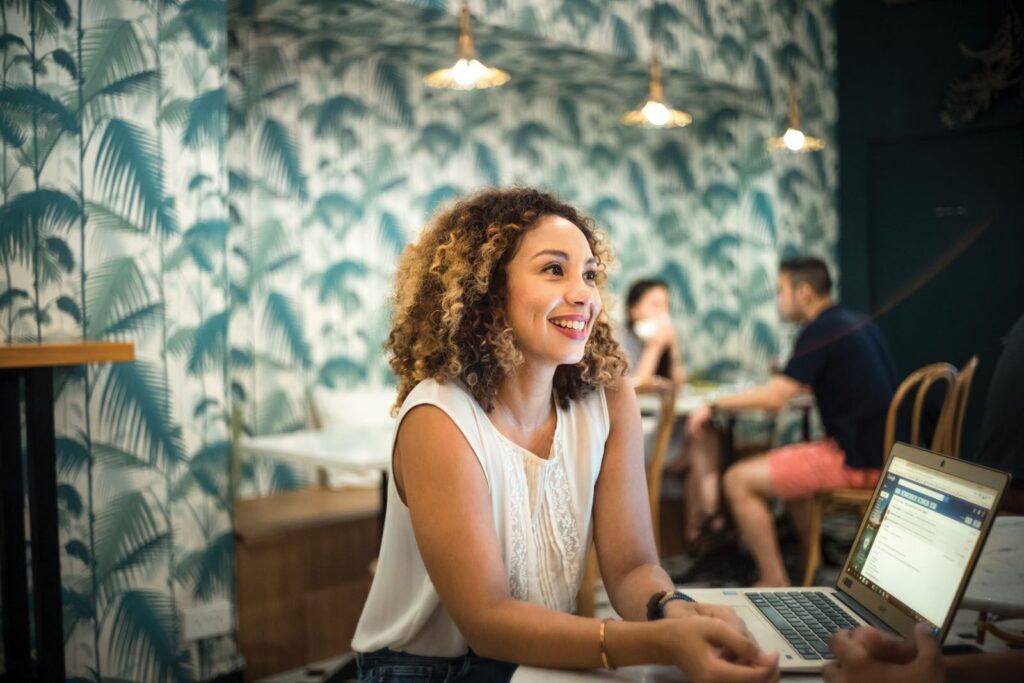 3/5Safe Space
Access is key when it comes to mental health care, notes Antoinette Patterson, co-founder and CEO of mental wellness start-up Safe Space. "It affects people across every industry yet most don't have access to convenient and affordable options when they need it." Since its launch last year, the digital platform has connected users to clinical therapists for both online and offline counselling. Safe Space now makes its services complimentary to frontline healthcare workers to create a healthy and resilient society during these challenging times.
Safe Space user base has grown to 25 times since its launch in March 2019
Get in touch with Safe Space
(Related: Battling Insomnia? Here Are 6 Tips To Improve The Way You Sleep Every Night)
4/5#SeeItBlue light-up
35 iconic landmarks in Singapore, including the Marina Bay Sands, were lit up in shades of blue on every Thursday in May as part of the inaugural #SeeItBlue movement that highlights the importance of mental well-being. The initiative has now been extended to June 11, two weeks past the nation's Circuit Breaker period.
(Related: Protecting Your Mental Health in the Age of Coronavirus: 10 Apps To Help You Practise Mindfulness)
5/5Incontact
Recognising that online therapy lacks the physical presence that helps establish a comfortable connection, Incontact, a Singapore‑based counselling platform, employs an extensive range of methods for its clients to access therapy and regulate their emotions from home. Among them is the Eye Movement Desensitisation and Reprocessing therapy, an interactive psychotherapy technique that relieves trauma by directing the eye movements of the individual. Conducted over eight various stages, it leaves clients feeling empowered by the very experiences that once triggered emotion duress.
There has been a 40 per cent increase in the number of clients for Incontact since the start of the Covid-19 crisis
Get in touch with Incontact
---
The June 2020 issue is now available with our compliments on Magzter.