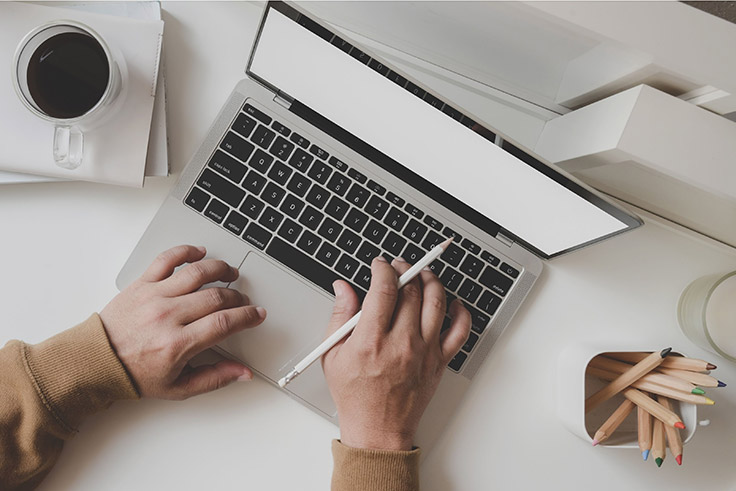 Online counselling, as the name suggests, refers to providing counselling or therapy services through the medium of the internet either via video conferences, voice calls, or even through text.
In a hyper-connected world, e-counselling is becoming an increasingly accessible and convenient method of receiving mental health services today. Although some may still think that in-person sessions yield better results and experience, many feel more comfortable seeking therapy online, in a more private and comfortable space.
Online therapy services can also help clients who may not be able to physically attend face-to-face therapy sessions  by providing equally effective sessions at the comfort of your home. Online counselling can take place anytime, anywhere – all you need is an electronic device and a stable internet connection.
E-Counselling Services Offered
Depression is a serious mental illness that affects the way we think, feel and deal with daily activities. At Incontact, we deal with a wide range of issues that people with depression face, and we use different approaches to tackle these issues based on our clients' specific needs. Everyone is different, and we are here to provide unique counselling plans that best suit you.
Everyone feels anxious sometimes and we worry about many things in life. However, excessive anxiety that interferes with daily activities can be a sign of an anxiety disorder. At Incontact, we provide counselling and therapy services that can effectively tackle and manage your anxiety by implementing intervention programmes that are specially designed for each of our clients.
Family is a crucial source of support, security and guidance. Problems in the family can affect various aspects of all family members' lives, and disrupt the family's mental health and functioning. At Incontact, our family psychotherapists work with families to help break communication barriers – the root cause of conflicts. We aim to proactively heal and strengthen the relationship between family members, improve communication and conflict management to create a better home environment for your family.
It is normal for couples, both married and unmarried, to encounter numerous obstacles throughout their relationship. Relationships are not smooth sailing all the time. Extensively trained in the Gottman method, a proven and tested approach to couples therapy, our psychotherapists can help you and your partner work through any resentments and manage conflicts, and eventually reignite the respect and admiration that the two of you had for each other.
How E-Counselling Works
E-counselling at Incontact offers an accessible solution to those who might not be able to attend in-person therapy sessions. This ensures that counselling is available to everyone. Online interactions are also more discreet and you no longer have to worry about being judged or feeling embarrassed to seek professional help for your mental health. . By receiving therapy at the comfort of your own home, feelings of anxiety or fear of being in a new and unfamiliar environment may also be significantly reduced.  You can be in your comfy pyjamas, sipping a warm cup of coffee made just the way you like it – anything that can help you feel secure and grounded as we embark on a new chapter of online therapy.
The comfort of being in your home may, at times, make it easier to open up about your emotions and allow you to communicate about the issues you are facing more freely. At Incontact, our trusted therapists are experienced in conducting online counselling sessions and are trained to optimise technology to produce the best outcomes for our clients. Our therapists have also dealt with various clients who come in from all across the globe, facing different kinds of issues in life.
At Incontact, we focus on providing therapy and intervention methods that are best suited for our clients based on their unique needs and interests. Our therapists prioritise clients' confidentiality and we ensure that all clients' information are kept private and secure on our platform. We are always here to listen to the struggles you are facing and equip you with the necessary skills and healthy coping mechanisms that are crucial in helping you overcome them.
If you or someone you know is struggling to cope with the issues that they are facing, consult a mental health professional as soon as you can. Book an appointment with us for an online counselling session today.